Did You Develop Mesothelioma After Being Exposed to Asbestos?
We represent individuals who have been diagnosed with mesothelioma. Mesothelioma is a painful cancer caused by asbestos exposure. The affected areas are typically the lungs (pleural mesothelioma) or the abdomen (peritoneal mesothelioma). About 3,000 new cases of mesothelioma are diagnosed in the United States each year. If you or a loved one has been diagnosed with mesothelioma, you may be entitled to compensation.
Contact us today for a free legal consultation. Our mesothelioma attorneys offer free case evaluations by telephone so that you can get the mesothelioma information you need right now.
Filing a Mesothelioma Claim
You have a limited amount of time to file a mesothelioma claim. Each state has a different statute of limitations that specifies the length of time you have to file a mesothelioma lawsuit if you are unable to obtain a fair and just settlement from the party or parties responsible for your disease. If you want until it is too late, we will be unable to protect your right to receive compensation for your injuries.
Request a free evaluation now if you or someone you love have been diagnosed with mesothelioma. Our asbestos attorneys understand that this is a very difficult and frightening experience for you and for your family. We want to help ease that stress by handling the legal side of a mesothelioma claim so that you can focus on what is truly important – your health, your well-being, and your family.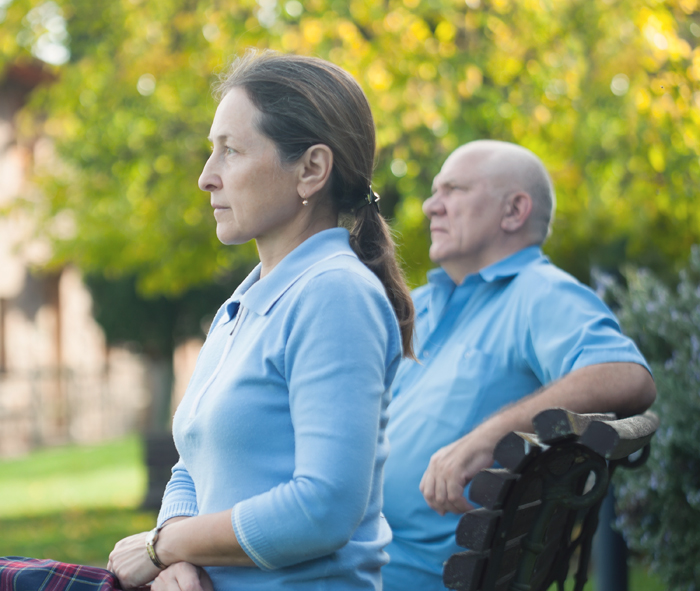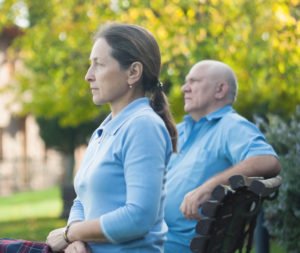 Filing a mesothelioma claim begins with an extensive and thorough investigation into your medical diagnosis and employment history. Our team of legal professionals performs the work to obtain copies of your medical records and employment records. Dealing with a mesothelioma diagnosis can be overwhelming as you work with medical providers to develop a medical treatment plan to give you the best chance of beating mesothelioma.
We want you to focus on your health while we focus on proving who is responsible for your mesothelioma so that you can receive compensation for your damages.
Choosing an Asbestos and Mesothelioma Attorney
As you deal with the life-altering consequences of being diagnosed with an asbestos-related injury like mesothelioma, filing a mesothelioma lawsuit may not be a top priority for you or for your family. However, the parties responsible for your mesothelioma need to be held accountable for their actions that resulted in your cancer diagnosis. We understand this may be the first time you have dealt with an attorney or the legal system; therefore, we want to make the process of hiring a mesothelioma law firm as easy as possible for you.
Hiring an asbestos injury attorney can give you the peace of mind of knowing that your claim will be handled in a manner that puts your best interests first. Key elements you want to consider when hiring a mesothelioma law firm include:
Does the law firm and its attorneys offer a free legal consultation and free case evaluation? WE DO!
Can you get the information you need in an efficient manner? YES, our attorneys spend as much time as you need answering your questions about mesothelioma litigation.
Does the law firm and the attorneys have experience representing clients with mesothelioma? Yes, our law firm has been working with mesothelioma cases since 1990.
Do the attorneys and does the law firm have the recourses to handle a mesothelioma lawsuit? Our legal team has worked diligently to gather every bit of information about asbestos and mesothelioma litigation including product information and information about manufacturers. We also have developed an extensive network of experts and professionals who we use to build a strong case proving liability and substantiating the demand for a substantial damages award.
We provides exceptional legal services to each of our clients. We would like the opportunity to do that for you. Call us for your free case evaluation now.
Symptoms and Complications
Mesothelioma is a cancer caused by exposure to asbestos, typically in the workplace. Schools, factories, shipyards, old homes, repair shops, and industrial settings can all be sources of asbestos. In about three-fourths of mesothelioma cases, the person was exposed to the asbestos fibers while on the job. Even though the use of asbestos has declined over the past few decades, roughly 3,000 people are diagnosed each year with mesothelioma.
Unfortunately, the prognosis for mesothelioma patients is grim. There is no cure for mesothelioma but the medical community is actively searching for a cure and is continually developing new treatment options and therapies.
Why Does Asbestos Cause Cancer?
It can take 20 to 50 years to develop mesothelioma after exposure to asbestos. The time between exposure and diagnosis is referred to the latency period. Even though most mesothelioma cases are due to long-term exposure, some people develop mesothelioma after short-term exposure or even one-time exposure.
As the person works or lives in close proximity to asbestos, the asbestos is inhaled through normal breathing. The asbestos fibers lodge in the mesothelial tissue of the lungs. Over time, the fibers cause biological changes that can lead to scarring and inflammation. The asbestos fibers can also cause genetic and cellular damage that allows tumors to grow.
In addition to becoming lodged in lining of the lungs, asbestos fibers can also become lodged in the lining around the heart (pericardium) and the lining of the abdominal cavity (peritoneum). The fibers can cause the same damage in the heart and abdomen resulting in the growth of cancer cells.
What are the Common Symptoms of Mesothelioma?
The terrifying and frightening reality is that many people are suffering from mesothelioma and do not realize they have cancer. The symptoms of mesothelioma can be so mild that some people do not recognize them or even notice they have symptoms. Some of the symptoms could also be indicative of another health condition and easily overlooked for mesothelioma. Mesothelioma symptoms include but are not limited to:
Physical pain near the tumor
Fatigue
Dry cough
Shortness of breath
Weight loss
Difficulty swallowing
Fluid buildup
Bowel obstruction
In the early stages, symptoms such as mild pain around the tumor and fatigue may be misdiagnosed as another illness. As the cancer progresses, the symptoms become more pronounced and include late-onset symptoms such as weight loss, chronic pain, shortness of breath, and bowel obstruction or fluid buildup. It is very important if you are suffering from any of these symptoms that you request tests to diagnose mesothelioma, especially if you suspect you were exposed to asbestos. If your doctor refuses, seek a second opinion.
How is Mesothelioma Diagnosed?
Not everyone will be diagnosed in the same manner because each person's health is unique; however, in many cases, mesothelioma is detected through scans and biopsies.
Imaging scans physicians used to diagnose mesothelioma include chest X-rays, CT scans, MRIs, and PET scans. If a growth is detected and/or the physician suspects cancer, your doctor will likely recommend a biopsy. The doctor removes a small section of the tissue to confirm whether mesothelioma cells are present. Blood tests for mesothelioma also may be used but a blood test cannot confirm whether mesothelioma cells are present. One day, blood tests may be able to help doctors detect mesothelioma earlier; however, research is still ongoing to try to develop and perfect such a test for mesothelioma.[/restab]
Filing A Claim
In order to file a mesothelioma lawsuit, you need an attorney who thoroughly understands every facet of a mesothelioma lawsuit. Among other things, your attorney must understand:
How asbestos is made and what makes asbestos so dangerous to humans;
How asbestos is used in the various industries where people may be exposed to the asbestos;
The medical treatment for mesothelioma including the costs of treatment now and in the future;
The state-by-state rules and laws regarding filing lawsuits within the state; and,
How being diagnosed and living with mesothelioma severely affects the lives and well-being of the patient and his or her family.
Filing a mesothelioma claim begins with an extensive and thorough investigation into your medical diagnosis. Our team of legal professionals obtains copies of your medical reports and an extensive employment history for you to determine where you were exposed to the asbestos. Because of the extensive experience our attorneys have with mesothelioma claims, we have streamlined the process of obtaining the information we need to determine whether you are entitled to receive compensation from the mesothelioma trust funds or whether a mesothelioma lawsuit is needed to obtain the compensation you deserve for your injuries.
Mesothelioma Trust Funds
Some companies have chosen to set up mesothelioma trust funds because of the number of lawsuits and claims they have received. Some of these companies have been ordered by the court to set up a trust fund to pay individuals with mesothelioma claims.
At this time, there are over 100 mesothelioma trust funds set up throughout the United States and that number is expected to continue growing as more individuals are diagnosed with mesothelioma. Our law firm has an extensive list of the companies who have established a trust fund for mesothelioma claims. Once we conduct our thorough investigation, we will use that information to determine if you are eligible to receive compensation from one of the mesothelioma trust funds. If not, our legal team proceeds with a mesothelioma lawsuit.
Mesothelioma Lawsuits
As with mesothelioma trust funds, there are hundreds of mesothelioma lawsuits pending in the United States each year and that number is also expected to increase. Through a mesothelioma lawsuit, you can recover compensation for your medical bills, lost wages, funeral expenses (in the event of a death), physical pain, emotional suffering, permanent disability, and the loss of enjoyment of life. In some cases, you may also be entitled to receive compensation for other damages including punitive damages. Our attorneys research the specific laws within your state to determine the maximum amount of compensation you are entitled to receive pursuant to state law.
Most mesothelioma lawsuits settle without the need to go to trial. Many companies do not want to pay the expense of defending a lawsuit when it is clear by previous verdicts that the company will more than likely be held responsible for your injuries. Our attorneys are highly skilled negotiators who understand the best negotiating techniques to use to obtain a fair and just settlement of your mesothelioma claim.
Settlement amounts and verdicts will vary according to the severity of the illness, the length of time you have lived with the illness, and your projected prognosis. Based on prior cases, the settlements and verdicts are substantial due to the severity of this horrible cancer.
Contact Mesothelioma Attorneys for Free Consultation
The mesothelioma lawyers at Pulaski Law Firm have extensive experience helping individuals and families suffering with mesothelioma receive the compensation they deserve. Call 832-690-4053 for a free case evaluation.
FAQs
You probably have asked your medical provider many questions about your mesothelioma diagnosis and treatment options for mesothelioma. Now that you are considering filing a mesothelioma lawsuit, you probably have many legal questions regarding mesothelioma claims. Below are the answers to some of the most common mesothelioma questions our attorneys receive from potential clients.
Do I need a mesothelioma lawyer?
Yes, you should retain an experienced mesothelioma attorney as soon as possible. Mesothelioma law firms are experts on asbestos exposure, mesothelioma, and other related diseases caused by asbestos exposure. You need an attorney who understands the medical aspects of a mesothelioma lawsuit as well as the legal aspects of filing this type of lawsuit. An experienced attorney can assist with determining if you are entitled to receive compensation from one of the mesothelioma trusts. If not, your attorney can proceed with a lawsuit to hold the responsible party accountable.
How much does it cost to hire a mesothelioma attorney?
We truly believe that every person deserves expert legal representation regardless of his or her financial means. Therefore, the mesothelioma lawyers at Pulaski Law Firm accept mesothelioma cases on a contingency fee basis. This means that you will not pay any fees or costs up front — those will be deducted from the settlement or verdict we win for you. If you do not receive any funds, you do not owe the law firm any money.
If I don't know where I was exposed to the asbestos, do I still have a claim?
Yes, you can still file a mesothelioma claim and/or file a lawsuit even though you may not know where the asbestos exposure occurred. We will investigate your work history to determine the company or companies at fault for your mesothelioma diagnosis. Your mesothelioma attorney will gather the information needed for your claim and/or lawsuit.
Where will my mesothelioma lawsuit be filed?
Where you choose to file your mesothelioma lawsuit could have an impact on the outcome of your case. You may be able to file your lawsuit in more than one state and in more than one court. Your attorney will make a decision where to file your mesothelioma lawsuit after gathering all evidence and determining which state and court will give you the best chance at a positive outcome.
Is there a deadline to file a mesothelioma lawsuit?
Yes, each state sets its own deadline for filing a mesothelioma lawsuit in the state's Statute of Limitations. It is in your best interest to consult with our law firm as soon as possible to protect your right to receive compensation for your injuries.
How much will I receive for my mesothelioma claim?
There is no guarantee you will receive one of the many multi-million dollar awards or settlements you see online and in the news. Each case is unique; therefore, mesothelioma compensation is based on the specific facts of your case. Your attorney will discuss various types of compensation you may be entitled to receive during your free case evaluation.
How long will it take me to receive money from a mesothelioma lawsuit?
Unfortunately, there is not a timeframe or a definite schedule for how a mesothelioma lawsuit proceeds through the courts. Several factors affect the duration of your case. Some lawsuits settle without the need for a trial; however, if the responsible party refuses to offer a fair and just settlement, your attorney will likely advise that you take the case to trial. Your attorney will discuss timelines and the ability to expedite some cases when the person has an advanced stage of cancer during your free consultation.
Do you represent clients from other states?
Yes, the Pulaski Law Firm represents mesothelioma cases in all 50 states.
Call Pulaski Law Firm Today for Your Free Mesothelioma Case Evaluation
Call 832-690-4053 today to speak with an experienced mesothelioma attorney. It does not cost you anything to find out what your legal rights are regarding a mesothelioma lawsuit.
Recent News
FACT Act Passes House and is Now Before the Senate
The House passed the Furthering Asbestos Claims Transparency (FACT) Act in January. The legislation has now moved to the U.S. Senate Judiciary Committee for discussion. This is the third time the House has passed a version of this legislation but it has failed to pass in the Senate. Victim's advocacy groups have actively fought this legislation each time it has been up for a vote because the law will make it much more difficult for mesothelioma victims to receive compensation from asbestos trusts.
Asbestos trusts were established by the U.S. Bankruptcy Code to compensate victims of asbestos exposure. The trusts are currently worth an estimated $30 billion.
Stiffer Eligibility Requirements Under FACT
In addition to adding stiffer eligibility requirements for victims to qualify for compensation from the trust funds, opponents of FACT allege the law will further delay compensation to victims who do qualify for compensation. Many times the compensation comes too late because the person dies while waiting. For seriously ill victims, the new law will only increase the chance they will never see any money from the asbestos trusts.
Requirement to Provide Personal Information
Another concern opponents have raised is the issue of identity theft. The new law requires anyone seeking compensation from asbestos trusts to provide work history, exposure history, and personal data including partial Social Security numbers. Under the FACT Act, trusts are required to file quarterly reports with the bankruptcy court. These reports include the personal information of each victim who applied for compensation through the trust. The reports will be available for public viewing on the trust's bankruptcy docket. Victim advocates claim this will open the door to criminals and scam artists to prey on mesothelioma victims.
According to Alex Formuzis, of the Environmental Working Group Action Fund, "Supporting legislation that would almost certainly put tens of thousands of innocent Americans, including veterans and firefighters, at risk of identity theft should be a non-starter for lawmakers."
Law Unfairly Targets Military Personnel
Some opponents claim that FACT unfairly targets military personnel who were exposed to asbestos during service and then again working for companies after they left the military. Asbestos exposure has hit military personnel extremely hard with roughly 30% of all mesothelioma lawsuits involving military veterans. By making it much more difficult for mesothelioma victims to receive funds from asbestos trusts, some claim the asbestos industry is trying to avoid compensating the victims of asbestos-exposure.
Veterans, teachers, and first responders are among those opposing the legislation. These groups are urging Senate members to reject the legislation for the third time. In a letter to the Senate committee, the International Association of Fire Fighters (IAFF), the National Education Association (NEA) and the American Federation of State, County and Municipal Employees (AFSCME) said, "Victims of asbestos exposure, including first responders and teachers, among many other dedicated public employees, are entitled to compensation from the companies that caused their illnesses."
Do You Need An Asbestos Injury Attorney?
If you have an illness caused by asbestos-exposure, you need to consult with an experienced asbestos litigation law firm. You may be entitled to receive compensation from one of the many asbestos trusts or receive compensation from the company responsible for your exposure through an asbestos lawsuit. Contact us today at 832-690-4053 for your free consultation and case evaluation.