This is an inactive lawsuit
Have You Suffered Organ Damage, Device Migration, or Other Adverse Events After Being Implanted with Essure?
Women who no longer want to have children may be searching for a permanent form of birth control. Having your tubes tied can seem a bit drastic and even frightening for some. Essure is a form of permanent birth control that seems safer and allows women to be free from the worry of pregnancy.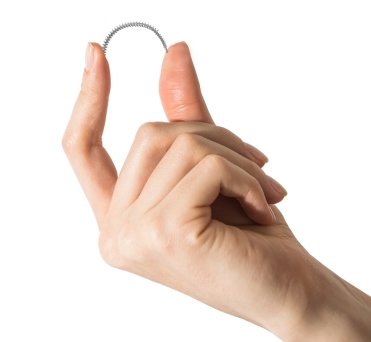 What is Essure?
Essure is an implanted form of birth control which requires no surgery or incisions. Because the implant never needs to be removed, it is considered permane
nt. The procedure may be done in a physician's office rather than a hospital, which also appeals to many women who don't want to deal with a longer recovery time.
The risk of pregnancy when Essure is completed correctly is around 0.1 percent. There is no longer a need to buy other forms of contraception to prevent pregnancy. It's also NOT reversible.
How is the Procedure Done?
Tiny coils made of fiber and metal are placed in the Fallopian tubes. The coils create scar tissue, which becomes heavier over time and prevents sperm from getting to the egg. To insert and position the device, the doctor uses a hysteroscope for the procedure which is a tube with a camera.
While the procedure only takes a few minutes, it takes about three months to become effective against pregnancy. For some women, it may take longer.
Who Shouldn't Use Essure?
Essure isn't right for everyone. Any woman who might want to have children in the future should not have the procedure. Other women might experience serious side effects if they have the procedure and other medical conditions. These women include the following:
Someone with a metal allergy
Someone with an autoimmune health condition
Someone who recently had a baby
Someone diagnosed with a recent pelvic infection
Someone with blockage in their fallopian tubes or uterus
Someone who has had a tubal ligation
Your doctor should warn you about any issues with you being a potential candidate for the Essure procedure.
What are the Risks with Essure?
Essure does pose some risks for women who have the procedure. Some of these risks are minor while others may have more serious consequences. They include:
Pelvic pain
Allergic reaction which can include itching, hives and swelling of the face
Heavy periods or spotting at other times of the month
Infection
Shifting of the coils to other areas
Perforation of the fallopian tubes
Perforation of the uterus
Some side effects are normal, including cramps, nausea and vomiting as well as abdominal pain.
FDA Examination of Essure
The Food and Drug Administration (FDA) has been investigating the adverse event reports that are associated with Essure. Some of these effects are severe enough to cause women to have surgery to have the coils removed.
The examination by the FDA led to a meeting to learn more about Essure with the Obstetrics and Gynecology Devices Panel of the Medical Devices Advisory Committee which was held in September 2015. During the meeting, scientific opinions and clinical information were presented along with specific patient experiences. The FDA provided a public docket to gain comments on Essure which remained open until October 2015. During that time, there were over 2800 comments added to the docket.
After this information was reviewed, the FDA took another step in ensuring the safety of Essure. It ordered post-market surveillance to be conducted by Bayer, which is the manufacturer of Essure. The study was approved in September 2016 with updates to be made available.
The FDA provided its final guidance for Essure on October 31, 2016. There were concerns on the labeling and the information provided to allow patients to be informed well enough to make a decision about selecting it as a permanent birth control method.
Based on its findings, the FDA provided guidelines for labeling. They include the following:
A warning on the side effects and risk of complications and the information about possible removal
A Decision Checklist which would include specific items about the device and its use, which should be provided to the patient
In addition, the FDA received 14,919 reports related to the contraceptive device in the Manufacturer and User Facility Device Experience (MAUDE) database. While some of the complaints were for minor issues, such as headaches, abdominal pain and weight fluctuations, many of the reports were more serious. For example, a total of 2,402 reports were on the incompatibility between the patient and the device. Another 1,485 were on the migration of the device while 261 were on the device's positioning.
Women have filed lawsuits against Bayer over Essure to recover compensation for the injuries they say came from the device. If you have suffered side effects or complications as a result of the Essure procedure, contact us to find out if you are eligible for compensation.
Continued Clinical Studies
The FDA has continued to follow Essure studies after thousands of complaints were discovered online and issued an order that a Black Box warning be added to the label, which is the strongest warning available by the FDA to provide notice to medical professionals and their patients about the potential for migration of the device and perforation of organs along with chronic pain which may be associated with Essure.
There has been some controversy about the clinical trials with concern that the requirements of the studies were not followed. For example, the FDA ordered the manufacturer to follow the participants for five years, but many of them were only followed for two years or less. Numerous side effects were reported, but not all of them were linked to Essure. Data on some of the participants was not even included in the reports, which often occurs when the participants have problems.
If you or a loved one has experienced severe side effects from Essure, give us a call to discuss the merits of your case.
Minor and Major Impacts of Essure
The most frequent issues reported from Essure include:
Headache
Fatigue
Heavy periods
Changes in weight
Abdominal pain
Other issues were more serious, including:
migration of the device
incompatibility of the device
breakage of the device
incorrect positioning of the device
difficulty with insertion, and
differences in the operation of the device.
Deaths Have Been Reported
There were also 26 deaths reported. The majority of those involved pregnancies while two included infant death after birth. Additionally, 631 reports were found where the women who had the Essure device implanted became pregnant. Of those, 294 lost their pregnancy with 96 being ectopic.
The manufacturer has promoted Essure as a safer alternative to other forms of permanent birth control. However, many women have suffered major issues, including perforated organs. If you have suffered from side effects after this procedure, call us today. We will fight on your behalf.
Lawsuits Surrounding Essure
Thousands of patients have filed lawsuits or turned to the legal system for advice. Allegations against the manufacturer of Essure include the fact that they failed to property warn of the risks of the device and that they failed to inform medical professionals how to manage complications with the device. In fact, over 200 lawsuits have been filed just in California with other states processing their own claims. More lawsuits are expected, especially if some of these pending suits are awarded to the claimants.
Getting Legal Help for Essure Complications
If you or a woman you love or are related to have had the Essure procedure done and are suffering from any of the major complications of the device, you should contact an attorney to review your case. Call us today and tell us the details of your situation. We offer a free consultation to give us a chance to determine if your situation qualifies for the next step. If we determine your case has merit, we will provide aggressive representation to help you get the amount of compensation you deserve.
We have been fighting for patients for decades and defending their rights against big pharma companies that fail to take responsibility for their products or to disclose pertinent information to consumers and the medical community. We will fight to ensure you receive compensation for medical costs you have incurred or will incur in the future, including for any additional surgeries that you might need because of the Essure device. You may also be entitled to compensation for pain and suffering, psychological distress and chronic pain.
We are aggressive litigators and skilled negotiators and we will fight to get you the compensation you deserve. You don't have to go through this situation alone. We will be your advocate to ensure your rights are protected.